Tiny House Income Properties
This is one of my favorite aspects of the tiny house movement because I have a tiny home that I rent out. I make over 20% ROI per year with very little effort! My long-term goal is to create passive income from multiple tiny homes. In the olden days, investors would purchase a property of just a few acres, develop the property with utilities and create small lots. We call these mobile home or RV parks. Now, in most states, new communities or parks are less common and can be very expensive. Tiny homes are starting to catch wind because they are mobile, simple to build, and in many cases much cheaper than a mobile home. You only need a handful to make great passive income. They are smaller homes which can explain the reasons for costing less, but the truth is, there is a good market for smaller homes. Better yet, there is a great opportunity for business savvy people to fill the need for low income housing, with much less overhead. As mentioned in other posts, I prefer site-built homes but applying my ideas to a property that is full of tiny homes on wheels can work just as well, but more cost effective. Not to mention these homes can be built fast. Let's dive into it!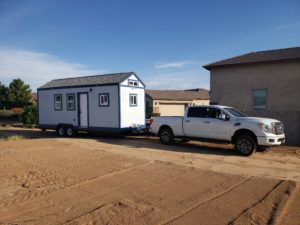 Chose your business model
First, identify what your business model will be. It will take many hours of research, many excel spreadsheets and a solid understanding of the rental and real estate market in your area, but it may be worth the time. Here are a few ideas and examples…
Business Models
Purchase or build a single tiny home and connect it to your existing house as a long term rental or AirBnb
Purchase a property and develop with full utilities, and rent spaces to tiny home owners.
Purchase a property, develop, park and place multiple tiny homes on as rentals.
If you are want to have a custom tiny home designed for you, with construction docs, I recommend www.FastHousePlansAz.com. They can design a tiny home on a trailer, concrete pad or wooden platform.
It is important to note that these business ideas start from simple and less expensive, to highly expensive but lucrative investments. If you want to start with a single tiny home and park it on your property as a test, then you will be better prepared for a larger investment in the future. This will enable you to learn the ropes and the pro's and con's of the tiny home investment business.
If you are want to have a custom tiny home designed for you, with construction docs, I recommend www.FastHousePlansAz.com. They can design a tiny home on a trailer, concrete pad or wooden platform.
Budget
This is a major deciding factor for many of us that want to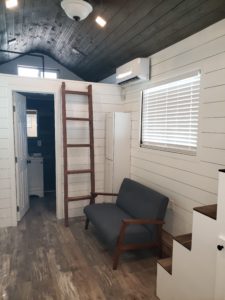 make money with tiny houses. If you are on a tight budget, this may not be the best time for you to invest. But, if you have some cash stashed away, a line of credit, business model #1 can cost less than $50,000. It requires some utility improvements at your home to accommodate the sewer, electric and water needs of your new tiny house. Business idea #2 can cost $100.000 to $500,000, depending on your land acquisition costs, the size of the property and the costs of bringing utilities to the individual lots. This idea may also require you to build streets, sidewalks and other infrastructure needs as required by your city. Business idea #3 can cost $200,000 to a Million +, depending on the property cost, property size and the construction cost to build your tiny home…or cost of the homes on wheels.
Here are some estimated cost breakdowns for these investments:
Business #1:
Cost of tiny house $38,000
Cost to bring utility stubs near home $2,000
Estimated investment $40,000
Business #2:
Cost of 3 acres $100,000
Utilities to 15 lots $150,000
Cost of 2 water wells $40,000
Streets/pavement $50,000
Landscaping $30,000
Permits, plans, design, Fee's $20,000
Misc $10,000
Estimated total investment $400,000
Business #3
Cost of 3 acres $100,000
Utilities to 15 lots $150,000
Cost of 2 wells $40,000
Streets/pavement $50,000
Landscaping $30,000
Permits, plans, design, fee's $30,000
Cost to build/buy 15 tiny houses $900,000
Misc $20,000
Estimated total investment $1,320,000
Land and property
If you are wanting to invest big, and capitalize on the high demand for multiple and unique rentals, your choice of land will be a huge factor in your success and profitability. As a land and real estate investor, I sometimes spend weeks or months looking for the best place to invest. If you find the ideal property, make sure you find out if it is in a flood-plan, has legal access, has utilities to the lot line and has physical access. If it doesn't have all of these factors, keep looking. I've made the mistake by purchasing land under the assumption that I could obtain water rights, or legal access with ease, but to find out it was impossible after we closed escrow. Your choice of land should be near attractions, business, highways or anything that has a higher volume of people or traffic. Hire an investment savvy real estate broker to help you find the best property, and explain to them your business plan so they understand the big picture. Also, it is very important to do a study of how much rentals are going for in your desired area. If your income to investment ratio is weak, your either paying too much for the property, or rents are just too low.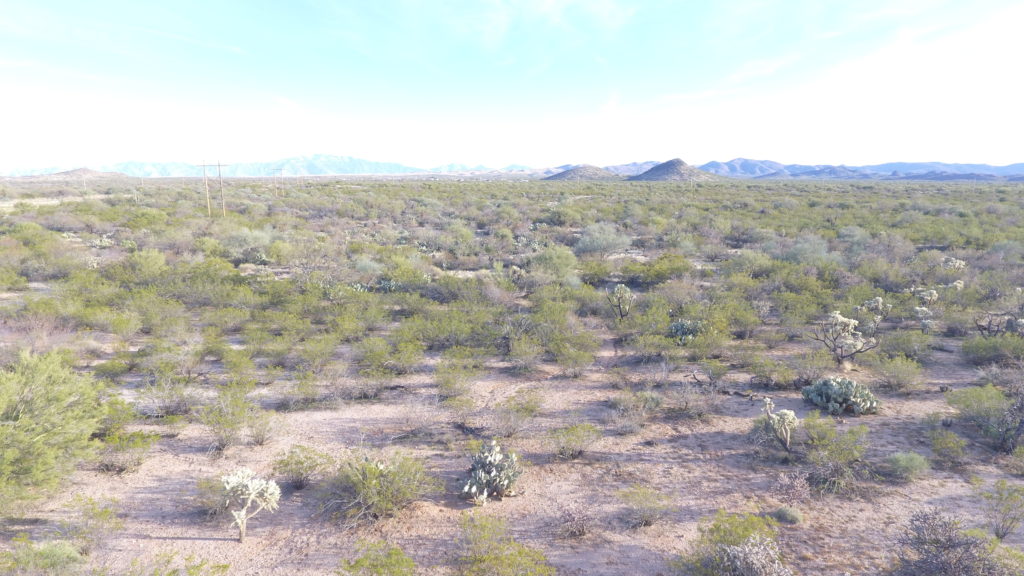 Home type
The type of home that you purchase may influence how much and how long your home will rent for. Subsequently, the type of tiny house you buy or require for your new subdivision will influence your long term return on investment. If you have a bunch of smaller 180 square foot homes, you are limiting your potential renters. I recommend a good variety of sizes if you will be building/purchasing your own units. If you are wanting a single tiny house to put next to
you're home as a rental, make sure it is large enough to attract 2 people, or large enough to accommodate a single person that has occasional visitors. Also, identify if the demands in your area prefer a home on wheels or a site-built home.
Tiny Home Income Models
Refer to the above 3 Business Models for these sample income scenario's.
Business #1: You purchase or build a single tiny home, and connect to your home's utilities for a total investment of about $40,000, You are able to rent for $900 per month to a long term renter. Here is a sample Profit and Loss:
Monthly gross income $900
Monthly utility cost increase $75
Home repairs/maintenance $50
Net monthly income of $775, annual income of $9,300.
This is a 23% Cap Rate
Business #2: You buy, and develop a property of 15 lots on 1-3 acres for an investment of $250.000-$400,000. You rent each lot for $350 per month, totaling $5250 per month for the 15 lots. We are also assuming that each lot is individually metered and each lot renter is paying for electricity and water. These sample numbers are based on you, the owner, managing these 15 lots.
Monthly gross income (10% vacancy) $4725
Monthly sewer cost $500
Property repairs $500
Net monthly income $3725, annual income of $44,700
This is a 11% Cap Rate
Business model #3: You buy, develop and rent out 15 tiny homes with an investment of $1.32 million with renters paying $825 per month per unit. Each renter is also paying for their own water and electric. These numbers also assume that you the owner will be managing the renters and repairs.
Monthly gross income (10% vacancy) $11,137
monthly sewer cost $500
Property repairs $1500
Net monthly income $9,137, annual income of $109,644
This is a 8.3% Cap Rate
All of these investments have a decent return on investment. However, there are ways to reduce your upfront costs such as purchasing homes in bulk, paying cash for land, paying contractors to develop during their "off" season if possible. This next segment will explore a unique method of using tiny homes for investments.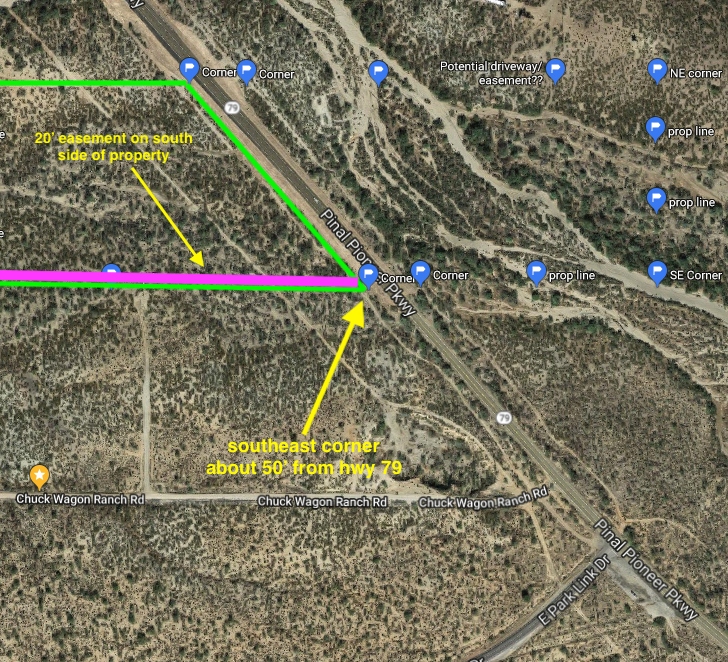 Ideas on property investments
Depending on where you live in the United States, there maybe opportunities in making passive income by teaming up with mobile home parks. Many parks have large amounts of vacancies which makes their parks repulsive and completely unattractive. When potential renters drive thru a mobile home park with countless vacancies, they usually keep looking at other places. Since the rental market has been, and will be strong in just about every city, there are plenty of people that want to rent a new tiny home. There are also plenty of mobile home parks that want to fill their ugly empty spots. If you were able to find a great price on a tiny home on wheels, then your next step would be to negotiate with the park manager or owner for a special investor rate on the monthly rent. Depending on the going rate, you could charge $400-$600 per month for the home, and pass thru the costs of the lot rent, electric and water to the renter.
Here is a sample model: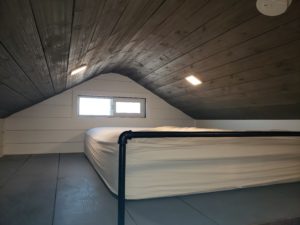 Purchase of a tiny home $50,000
Rental income $550 per month
Repairs $50
Net income $500 month, $6000 per year
With this scenario, the renter would be paying $550 per month for your home, $350 per month for the lot rental (it varies on the location and amenities) and a guesstimate of $200 for utilities. Their total cost would be an estimated $1,100 per month.
Cheap lots
Another idea is to purchase, small and cheap lots that are zoned for mobile homes. For example, in older towns that still need good rental properties, lots can be purchased for $5000 to $15,000. Besides the cost of the tiny home, utilities will be the biggest expense. But let's run the numbers assuming electrical, sewer and water connections will cost you $7000 and the cost of the lot is $10,000.
Cost of a tiny home $50,000
Utilities $7,000
Lot $10,000
Landscaping $4,000
Total investment $71,000
Monthly rent of $800, annual income $9,600.
Est monthly repairs of $100.
This is a 11.8% Cap Rate
Cabin tiny home investments (Highest Return on Investment!)
Some people have caught on that renters will pay a premium for a nicely located tiny cabin house in the woods. Im not even referring to a $50,000 tiny home on wheels, I'm referring to upgraded barns and storage sheds that are placed next to their home or cabin. A nicely finished storage shed with furniture can cost $18,000, but rent out for $40-$70 per night at 15-20 rental nights per month. This is by far the highest return!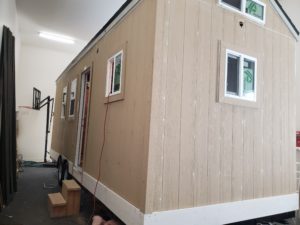 Here's a sample scenario…
Average nightly AirBnb Cabin rental $55, $46.75 after AirBnb fee's.
Rented out for 15 days per month = $701. 25
Electrical costs/maintenance $100
Net monthly income $601.25, annual of $7,215
This is a 40% Cap Rate!!
I have seen the highest rents for cabins that are located near a lake, river, national park, ski resorts and other popular outdoor destinations. If you have access to a great property in the pines, do research and see how much other properties are renting for in that area. Usually anything that is under $75 in a high demand town will book out 15+ days per month on average.
Tiny homes in the forest can be a smaller structure, with the basics such as a bed, electricity and a little room to make a small meal. There are plenty of tiny homes in these areas that don't even have a bathroom, although not recommended unless there is one nearby. Think outside the box and see what you can do with a tiny house income property!
AirBnb for Tiny Home investing
Ive mentioned this topic before, but I'd like to go into more detail. The scenarios that I wrote out in this article are only based on long term renters of 12 months or more. But, there is an entirely new world of renting that we are just recently discovering. AirBnb help us to boost the average rent for each room or house per day, but we will need to account for vacancies. When I run numbers for an AirBnb investment, I almost always account for a 30-50% vacancy to be safe. If you buy a tiny home on wheels, and place on a lot for a total investment of $71,000 as seen in the paragraph above. Here are the sample numbers…
Daily average rental of $59, minus 15% AirBnb fee, net amount of $50.15 per day. Renting 20 days per month, total cash flow of $1003. Not bad for just a small amount of work. I've seen people put tiny homes, and even barns on their properties with nicely designed interiors with a nice bed, furniture and a large TV, then rent out on AirBnb for $50 per night. They are sometimes getting 15-20 rental days per month which means they are making $600 to $750 per month from a tiny house that did not cost them very much. Get creative with your investment and don't be afraid to use a high demand area to rent out a tiny home.
There are ample opportunities to make money with tiny homes, and no doubt more will surface. Once you evaluate how much you want to invest, find the investment model that will work best for you. Before you know it, you will be watching the money flow in each month with very little effort!
If you are want to have a custom tiny home designed for you, with construction docs, I recommend www.FastHousePlansAz.com. They can design a tiny home on a trailer, concrete pad or wooden platform.