The Tiny House Movement
While the prices are rising and it's harder to find houses at decent prices, The Tiny House Movement comes as a solution. Maybe you haven't considered it – but living in a tiny house comes with various advantages and some disadvantages. This page will recap the movement and some of the details of the entire thought process of buying and living in a tiny house. Other pages on the site will go into more detail, but for the tiny home newbie, this should give you a general idea.
The whole thought of simplifying your life, your finances, getting out and seeing the world is appealing to most of us. But if you are the type of person that is a little burned out with life, overwhelmed with a large house, big mortgage, tons of junk and stuff that you don't really need, maybe the crazy idea of living in a tiny home might be worth looking into.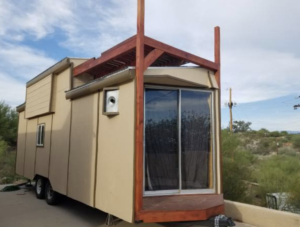 What Is the Tiny House Movement?
The Tiny House Movement is a social movement that promotes living in small houses. You could either buy your own little house on the resell market, or build your own. By following this movement, you don't only reduce the costs, but you also give up your existing lifestyle and create a new one.  Additionally, you are helping the environment as well by consuming less, or even generating your own energy and living off-grid. The tiny house lifestyle brings philosophy and freedom in the lives of people who choose it. But, it is not for everyone.
How Big Is the Tiny House?
While the average home size ranged from 2000 to 2,500 square feet, these tiny houses are typically between 180 and 400 square feet. Although there are not any specific rules when joining the community of tiny home owners, it is typically defined as a home under 400 square feet.
Tiny houses can either be parked together with other homes in a community setting or neighbourhood, or be independent  on a rural piece of land in the middle of nowhere.
You can build your own tiny house, but if you're not keen on the building process, you can rent one as well. You can either have a small home set on a foundation, or a mini home on wheels. One thing to know is that they can be fully designed by you and fully customized regardless if it is a transportable tiny house or built on site.
Generally, they come in all shapes and sizes, but are small and allow you to live with more efficient space and have freedom. They are not built with the intention of having much storage or the capacity to comfortably house a large family.
What Are the Pros of a Tiny Home?
As mentioned, these small houses come with a lot of advantages. Therefore, if you choose this lifestyle, here are the pros:
It's better for the environment
Living in tiny houses has a lot of advantages for the environment. Basically, fewer utilities are used and as a result, the carbon footprint is reduced.
If you are a nature lover and want to help improve the environment, your contribution of living in a smaller home may be sufficient. Tiny homes can consume 30-80% less electricity and water. Many also believe that a composting toilet is better for the environment and is a more natural way to dispose of waste. We will let you be the judge of that.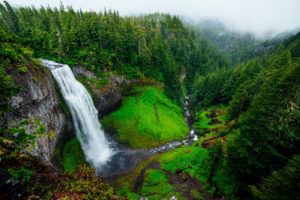 Tiny houses are so much cheaper compared to usual houses. Although financing may be available, many are paying cash for their new tiny living space. So, you only have to find a good place to park or build the home and the savings will be very clear in the first month or two. No mortgage, lower utility bills equals a win-win for many people.
If you are tired of how much it takes to clean around the house or the overwhelming task of repairing your larger home, then you may love a tiny home. Less space means less cleaning and much less repair and maintenance costs. This will enable you to enjoy life a little more with a little less house stress.
Less stuff has its benefits
Remember those annoying times when you were looking for an object, but couldn't remember where you put it? In these situations, you don't even know where to start looking. Well, you don't have to worry so much in a small house because most tiny home owners donated or sold most of their un-used belongings.
The long term benefits of not having a mortgage and simplifying your budget will provide better financial freedom down the road. This can allow to you save money every month, instead of living paycheck to paycheck. The possibility of starting a 401k, IRA or even just enlarging your savings account might along make the tiny house movement attractive to you. There are hundreds of tiny home buyers that have eliminated their debts entirely and are actually savings thousands per month with no mortgage and very low utility bills.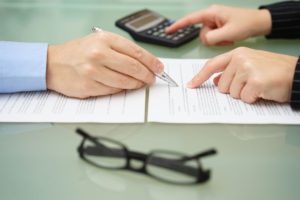 What Are the Disadvantages of a Tiny House?
Just like everything else, a tiny house has a few disadvantages as well. The first thing people bring up is lack of space. It is not easy to move from a 2000 sq' home to a cramped 180 square foot house on wheels. There is far less storage, less moving room and less room for friends and neighbors when they want to come over. Most tiny homes have a less comfortable toilet and less bathroom space to do your business, grooming and bathing. Another downside of living in a tiny home is it is very hard to add-on too. You can't just expand if you need another bedroom or bathroom. In a tiny home, you have to be careful about what you buy at the store and bring home. The kitchen is small and there is very little room to store a ton of groceries or supplies. Parking is another pain for a tiny home on wheels. You cant just buy a property and park your tiny home at will, there are rules and regulations that you must abide by. Your new neighbors will need to be accepting of your new abode and not complain. This can be a big reason why some people will not buy a tiny home as it can cause issues with those around you.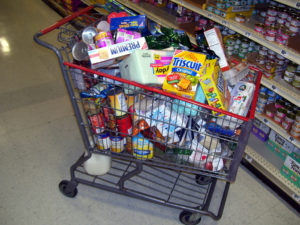 Usually, financing and insurance companies rely on accurate values for any item they insure and finance. However, it's different with tiny houses. The values are not always clear or reliable. If a small house is not built properly, then there may be a risk of it not being covered by your insurance company. Additionally, if it is a tiny house on wheels, the only finance options you may have are trailer lenders, not home lenders.
Finding the Right Builder
If you don't know how to build a home, you will need to find a builder that is comfortable in building your tiny house. However, you can't just trust any construction company or home builder. You will need to interview builders and question their experience in building smaller homes and structures.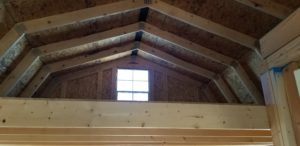 When building a tiny house, you have to find the right place for it. This can sometimes be much easier said than done since tiny houses are still a new thing.  Laws and codes could vary from place to place and building codes might restrict smaller homes or have difficult standards that are hard to build within 400 square feet or less. Finding the right place for a tiny home on wheels can be just as difficult since the space must approve tiny houses and have the ability to connect utilities without much expense.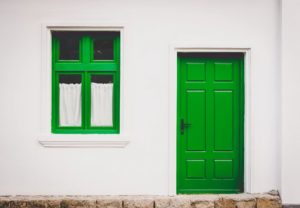 What Should You Consider Before Building a Tiny House?
There are some things you should take into account before investing in a tiny house. You can't just pack and move into one without being prepared. Here are some things you should consider:
Lifestyle and family size
If you have a family with children, then a tiny house may not be the best fit…unless you build a larger home. Tiny homes offer very little storage and not much room if your kids need space from each other, or if the adults need space from their children.
Teenagers especially will need more room than smaller children and may not function well in small spaces. They may need an area when they have friends over or space from a sibling in order to avoid conflicts.
You should also consider the space for pets if you have any. Depending on what type of pets you own and how many they are, you may need additional space.
Therefore, make sure you have enough space for each family member, so you don't feel like living in a cage.
Home placement
Another essential thing to consider is the placement of your home. It is very important in regards to the neighborhood, the schools, shopping and amenities nearby. Living in a small house does not mean you need to give up all other comforts and live like a hermit. Spend the time needed to make sure you are able to place/build your tiny home on a specific property or lot. Consult with a real estate agent and title company that can research the zoning requirements for the lot or land you have chosen.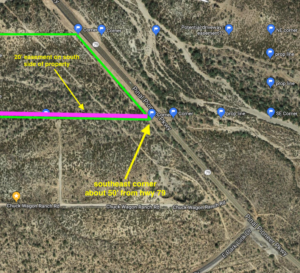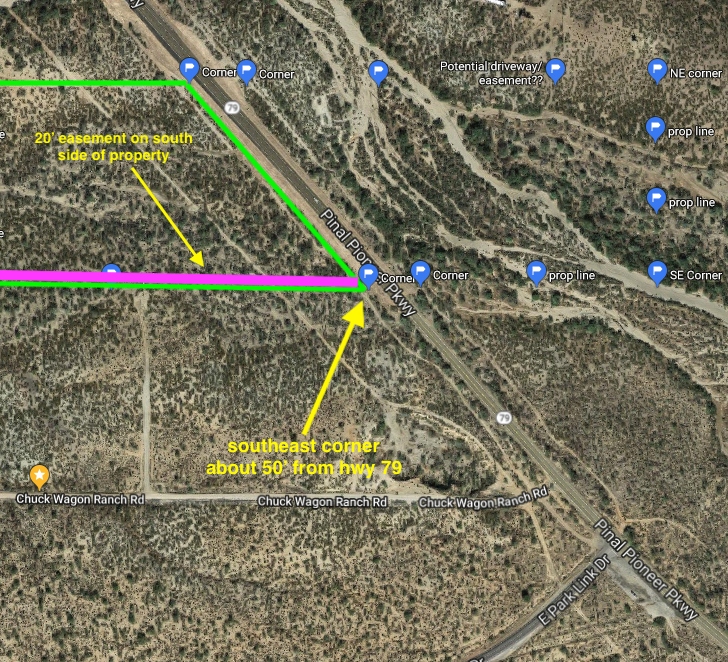 3. Utilities
You can't live without utilities. This needs to be planned prior to purchasing a home. Some areas that approve tiny houses do not have water or electricity. Yes, the land may be cheap, but the utilities can be very expensive. Septic systems average $7000-$9000, wells can be $8000-17000, off-grid systems can cost $12000 to $25000. Even if you have utilities on your property, it can cost thousands to run pipes underground to your home.
If you plan on parking the house in an RV campground or a tiny house community, there are some advantages. You will have access to sewage disposal, electricity, and water all nearby and with minimal cost.
Planning the utilities is essential for a happy life inside a tiny house.
Trying before buying
Before embracing the exciting lifestyle of a tiny home, it may be a good idea to test it out and see how you like it. For example, find a cabin, tiny or small house to rent for a weekend and use everything in it, including appliances and storage.  This will give you an accurate assessment if a tiny house will work for you.
Outdoor space
Obviously a tiny house will have limited indoor space. With this in mind, make sure your outdoor space offers the comforts and amenities that you will need. Also consider the climate and the ability to use the outdoors during certain seasons. You should consider the cost of adding decks and porches in order to enhance your outdoor areas. When living in a tiny home as a permanent place of residence, there are options to add separate guest buildings, a casita or additional storage sheds to accommodate additional needs, especially if you have room on your property.Tiny homes being placed on larger parcels is become more common and a much better option for those that have limited funds or may need to move the home down the road.
House on wheels or foundation home
You have two options when it comes to tiny houses: you either build one with a foundation or choose a home on wheels. The foundation one will have to conform to the building codes for stick-built homes. A house on wheels, however, should meet the standards of a trailer and be capable of withstanding transport when applicable.
Build according to standards
Tiny houses should be built according to the building codes. You should consider things like earthquakes, hurricanes, floods, excessive heat and tornadoes. The house needs to stand up to these natural disasters even though it is smaller, it can be damaged.
Goals
Ensure you have the right goals for moving into a tiny house. If you only want to save money, you should at least look at other alternatives and do your homework. Even renting a tiny house for a few months may be an effective way of finding out if it is a good fit for you.
Final Thoughts
If you are wanting to simplify your life, eliminate your debt and reduce your Saturday chore list, a tiny house is a good option. Spend the time and do plenty of research to see if the tiny home lifestyle is right for you. Good luck!